Welcome to the Lean Six Sigma Experts of Nevada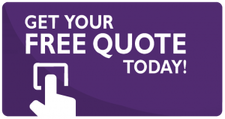 What does it take to have faster, more productive, and efficient processes within a company or organization? The answer usually lies in using the right process improvement methodologies that can adapt to any situation, being Lean Six Sigma the most suitable one 99% of the time. When you research about methodologies and tools you can use to boost performance and a company's processes, you will find a large list of options from where you will need to choose not the most popular one but rather that can be useful for the organization itself.
Lean Six Sigma—however—tends to be the most used process improvement methodology for one reason in particular: because it can be implemented in any industry and regardless of the specific needs and objectives. This is thanks to how it is structured: by combining Lean and Six Sigma, two of the most efficient methodologies in the same category.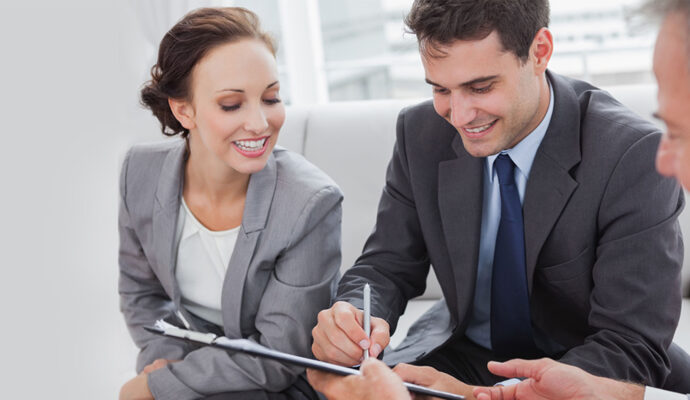 But if it is a combination, why would organizations choose LSS instead of implementing Lean and Six Sigma separately but simultaneously? Although it is a combination, LSS itself establishes more goals for a company based on Lean and Six Sigma principles. This means you might have similar results and outcomes, but Sigma joins them and makes sure you are achieving more at once. To understand this, it is a great idea to take the time to go over Lean and Six Sigma as two methodologies but rather of learning every aspect of them, just focus on the main concepts and tools they contribute to LSS.
Once you have a better idea of how the methodology works, you can start looking forward to its implementation or getting trained in it to understand how it is implemented and work with a team in a company. Our role at Lean Six Sigma Experts of Nevada is to guarantee the solutions and services for your needs and objectives regarding the methodology. This means you can learn with us what is Lean Six Sigma, understand Lean and 6 Sigma separately, get trained, and access more services for companies or just individuals interested in the method.
But before you make any decisions or start wondering where to start, we want to make sure you have a good base of the methodology, understand what a Lean Six Sigma belt is, and focus on acquiring information that is relevant even if you are aiming to work from afar with it.
What Does Lean Provide to LSS?
---
Going over each methodology, we need to start with the simplest yet, still essential, out of the two—or three considering LSS overall—: Lean. This method focuses on reducing waste in the production processes by measuring them and understanding how each process takes place. Usually, companies underestimate how certain elements or aspects affect their processes and as a result, they start to add more steps or elements instead of dealing with the already existing ones.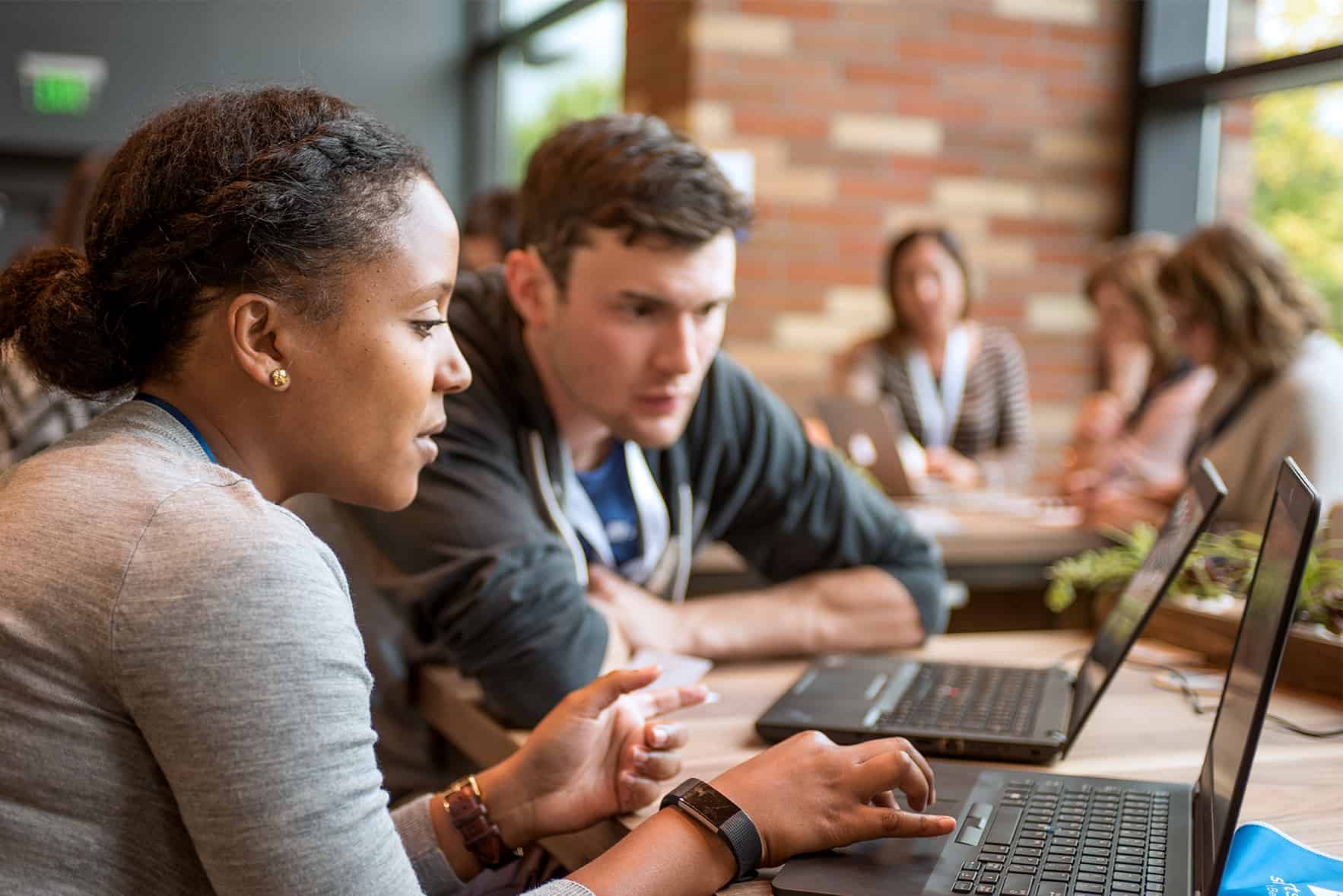 In other words, it is important to focus on your current processes and determine what is not useful and get rid of it. But what is considering to be 'waste' when it comes to Lean? For the methodology, there is a total of 8 types of wastes:
Overproduction.

Defects.

Motion.

Waiting.

Transportation.

Unutilized talent.

Inventory.

Overprocessing.
A company might not have all of them present but rather just a few. However, this does not reduce how much waste is present and how it is affecting the processes and the company's performance. In order to address this, Lean establishes 5 principles: value, value stream, flow, pull, and perfection. Any organization is able to follow the principles that are more like steps in order to identify the waste, work on them, and make sure the improvements achieved over the weeks and months are maintained and even improved later on.
So far, it sounds quite simple to handle but determining the types of wastes will require a full understanding of the processes and with it, collecting data to work with it is going to be the key. This is why several experts and people are required when working with Lean and even more when you move onto Lean Six Sigma considering you still have 6 Sigma tools and principles to follow.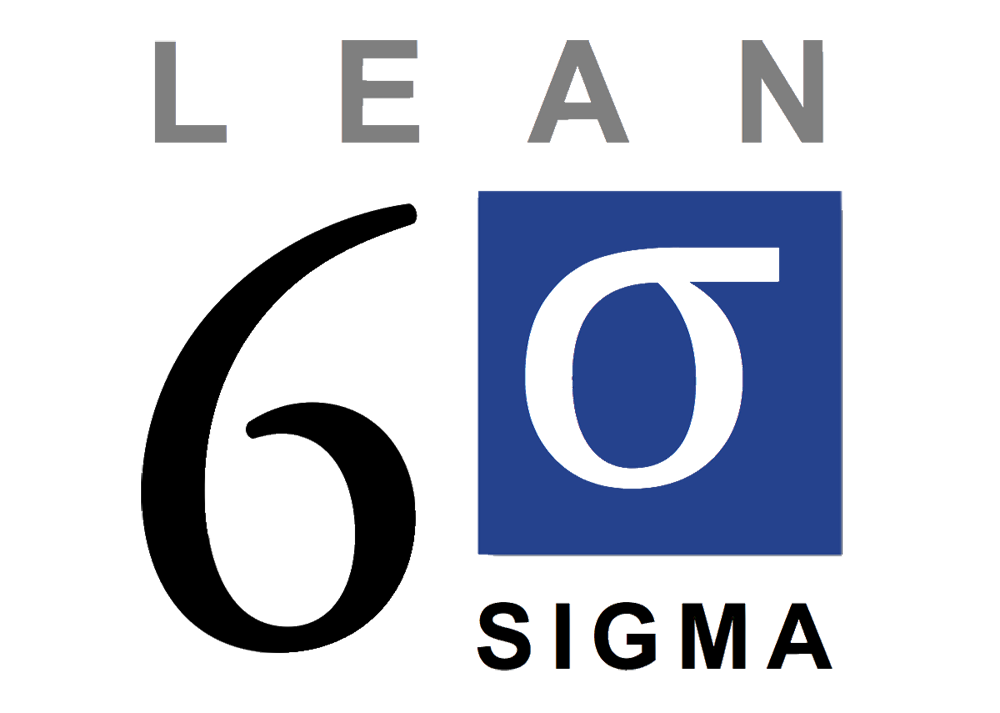 How Does Six Sigma Help Companies?
---
When it comes to this methodology, it is indeed a bit more complicated than Lean due to all the tools, principles, and extra methods it involves. 6 Sigma aims for reducing the rate of variations, eliminating defects, and identifying problems along with their root causes to look for solutions. More than being a one-time process to conduct in a company, the final goal of 6 Sigma is to integrate continual improvement and create a culture around it. In this way, organizations are able to work towards better processes and performance.
This is possible thanks to one main method that is considered the 5-steps in Six Sigma: DMAIC.
Define the problems, project objectives, and the company's needs.
Measure current processes and production, collect data, and make sure to understand the problems and where improvement is needed.
Analyze the problems to find their root causes and understand how to address them with different solutions.
Improve processes by focusing on the data collected and problems identified so far by solving them and using the right tools to accomplish results.
Control the processes, changes, and additions you have integrated into the company to maintain the improvements and even go for more in the future.
Along with this method, you will find other tools from 6 Sigma that are usually used during implementation but if they are required or not will be determined by the expert and after an evaluation of the situation. With that said, this methodology integrates 5 main principles to LSS:
Focus on the customers and work for them.

Find problems and solve them.

Reduce variations and eliminate bottlenecks.

Improve employee involvement and participation.

Flexibility and change must be welcomed in the company.
Thanks to all this, organizations and businesses are able to improve processes by eliminating all the variations and problems that bring inefficiency to their performance and production.
Why Lean Six Sigma is Better
Knowing about Lean and 6 Sigma only leaves a question behind: why is Lean Six Sigma better when you clearly can achieve incredible results with them separately? As we were mentioning, LSS integrates the previous principles and elements from both methodologies, but it also has a structure and contribution to the entire process improvement objective. Although the main principles are from Six Sigma, the problem-solving approach is more advanced and companies are able to focus on customer requirements thanks to the special focus Lean 6 Sigma puts in it.
Also, in terms of costs, time, and efforts, LSS is much faster and easier to implement while guaranteed great results and even better compared to the ones you can obtain by integrating Lean and Six Sigma. Therefore, we can resume LSS to be better due to:
Its focus on customer satisfaction.

Extra attention in problem-solving.

Integrates the essential about Lean and Six Sigma.

Saves time and money.

Can be integrated into all industries.

Developing talent for the company is easier when it is one methodology instead of two.
It is crucial to know that LSS was created in the 1980s to address the Kaizen methodology from Japan which brought great improvement to companies and maintained them competitive and at the top of their markets—and the methodology continues to provide this. Thanks to Lean 6 Sigma, the USA and other countries were able to bring improvement while also addressing other needs in the company and its processes.
In our experience at Lean Six Sigma Experts of Nevada, we highly recommend it not only because we have been working in the field for over a decade and know it will be useful but also because we have integrated it ourselves and we assure you LSS is worth your time and money.
How Much Does Lean Six Sigma Cost?
---
That will depend on many options and aspects to consider. First, are you a company or individual interested in the methodology? Based on your answer, you will have different alternatives to choose from. Organizations or companies interested in LSS are trying to integrate it to obtain all the benefits and results from it, which means there are two options to use the method: hire experts or train them to work in your business alone.
When it comes to hiring, it is about relying on Lean 6 Sigma consultants that can handle all the tasks and steps that take to implement the methodology. Controlling quality management, reducing waste, determining problems and their root causes, finding solutions, and anything that has to do with LSS just name it and they will take care of everything.

However, consultants are usually expensive, especially when it is about Lean Six Sigma since it is a long-term project more than a short-term one. Therefore, you can find LSS consultants that charge between $500 to $700 per day or have hourly rates. Yes, it can be expensive and this is why many companies have to evaluate the option of developing their own talent. Developing it means you can give your workers access to Lean Six Sigma training and make sure they learn what it is, how to use it, and get certified in a specific level or belt of the methodology to move on integrating it by starting and managing projects.
The issue with this solution is that it takes time and not all companies have enough employees to assign some to get trained and, later on, manage the LSS projects for the integration. Now, it is crucial to make a decision based on your needs and objectives as well as considering your budget and time for the results. If you find the right experts and company, consultants can have lower rates and you will be able to afford them, which is the best solution if you want fast and positive results.
But with time to spare, developing talent does not sound bad but rather a good alternative. Our company, Lean Six Sigma Experts of Nevada, can offer you both options: consulting and training services. For our training, we focus on the three main belts of the methodology: yellow, green, and black; which are also available for individuals. People overall can only rely on training to get introduced to the methodology, which answers the question based on a person and not a company.
LSS training varies in its cost depending on the belt you decide to take, and this applies for both individuals and companies for their workers:
Yellow belt training: between $1,000 to $2,000 average.
Green belt training: $2,000+ in most cases.
Black belt training: between $3,000 to $4,000.
This is an estimate of the fees for these courses but according to the company you hire and the course you access, the prices can go lower or higher. In our organization, we do not manage these fees since we consider they are quite high. However, that does not mean that because we have lower fees or services are not worth it, which is a common mistake made by people contacting us.
If you decide to get trained with our team, you can access affordable fees and expect the best LSS course in any of the belts. As for consulting services, each one of our consultants has his or her own fee, varies in experience, and can deliver different results but those results can be summarized as good no matter the situation or case. Therefore, expect to access great rates when choosing our Lean 6 Sigma consultants for the task.
Is Lean Six Sigma Worth Your Time?
Either if you are a company or an individual interested in it, you will not regret going for this methodology in order to bring more benefits your way. So far, we have mentioned how it helps to improve processes by reducing waste and eliminating variations before anything else. But for people, did you know the benefits are more than just being able to work with the methodology?
Learning and getting trained in LSS will allow you to:
Have more career options.

Get better work conditions.

Be able to apply to different companies and industries.

Develop valuable skills in problem-solving, data collecting, and leadership.

Add value to your curriculum.

Know how to work as a team but also deal with personal tasks without issues.

Apply for better job positions.
And this goes for any Lean 6 Sigma belt training available in our company since each one of them brings extra benefits, but all of them share the ones above. Now, LSS is such a good investment of time and resources that even high school students are starting to get trained in it. We are one of the few companies in Nevada that have been encouraging schools and educational institutions to give access to their students to any of our Six Sigma training and courses specially created for them.
Lean Six Sigma is about learning, studying, and understanding, but it is also important to develop skills that will help the future expert to handle all the roles and tasks according to the belt level. When you take those skills and allow students to develop them and learn such a relevant and popular methodology nowadays, they will be able to add value to their curriculums, complete credits for graduation, and even have more college opportunities and options. You can consider Lean 6 Sigma to be a game-changing method for both companies and people that decide to finally use it or learn about it.
But to guarantee you are going in the right direction, always secure the services and solutions with reliable experts in your city.
What We Will Do for You
---
Training? Check. Consulting? Check. Certification? We will get there. Lean Six Sigma involves many steps and "problems" when you are starting to get involved with it, and this applies to organizations and people overall. For example, when you decide to get trained in the methodology, you will need to opt for certification later on. Otherwise, you will not be able to demonstrate your compliance and understanding in LSS.
LSS certifications cannot be issued by random companies and there is no official institution for it. However, our company Lean Six Sigma Experts of Nevada is able to issue them after you take the corresponding exam to the belt training you completed. Yes, you have to complete one of the belt training options and apply for a certification that goes according to it.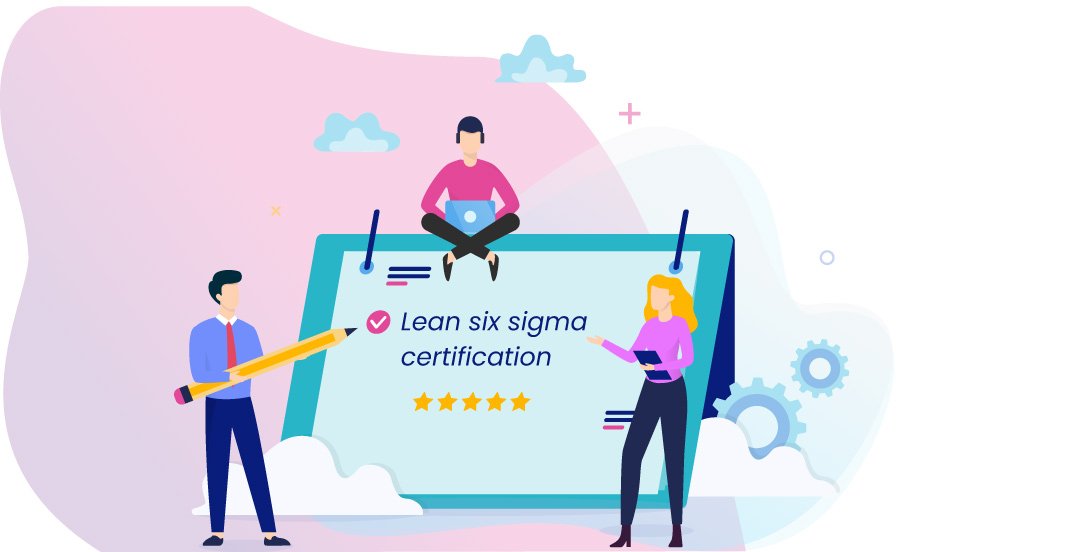 It does not take too long and when you choose us as your trainers, the cost of the entire belt includes the certification you might opt for in the future. With that said, you can count on us for many solutions and services. Consulting and training are definitely our main ones since we started with them and have made sure to improve the results and attention we offer to our clients and the public in general.
But we wanted to aim for more, which is why Lean 6 Sigma certifications and even the courses for high school students are available in our company. Now, it is only a matter for you to choose the best solution that goes according to your needs, objectives, and what you want with Lean 6 Sigma.
Just keep in mind we have these specific services available:
Lean Six Sigma Consulting.

Lean Six Sigma Training.

Lean Six Sigma Yellow Belt.

Lean 6 Sigma Green Belt.

Lean Six Sigma Black Belt.

Lean Six Sigma Curriculum for High School Students.

Lean Six Sigma Certification.
How to Know What is the Best Six Sigma Service?
---
If you have your doubts about what to do or if you still are questioning the importance and relevance of 6 Sigma, allow us to give you a hand with that. Besides needs and goals, you can also determine what services you require based on what we have mentioned so far. Do you want to learn about 6 Sigma? Then, training is the key for it but, what is the best belt training? If you want to get introduced, definitely a yellow one, but a green or black belt would be amazing if you need to climb to better positions or have more involvement in the LSS team and company overall.
And we want to mention that our LSS training is available online or as a traditional course: in-person. For consulting, we are confident you will go through the right decision when considering your budget and if you need results as soon as possible. While our certification service will always be required once someone completes an LSS course. However, those that have been trained by other experts can also request to take the exam and opt for an LSS certification.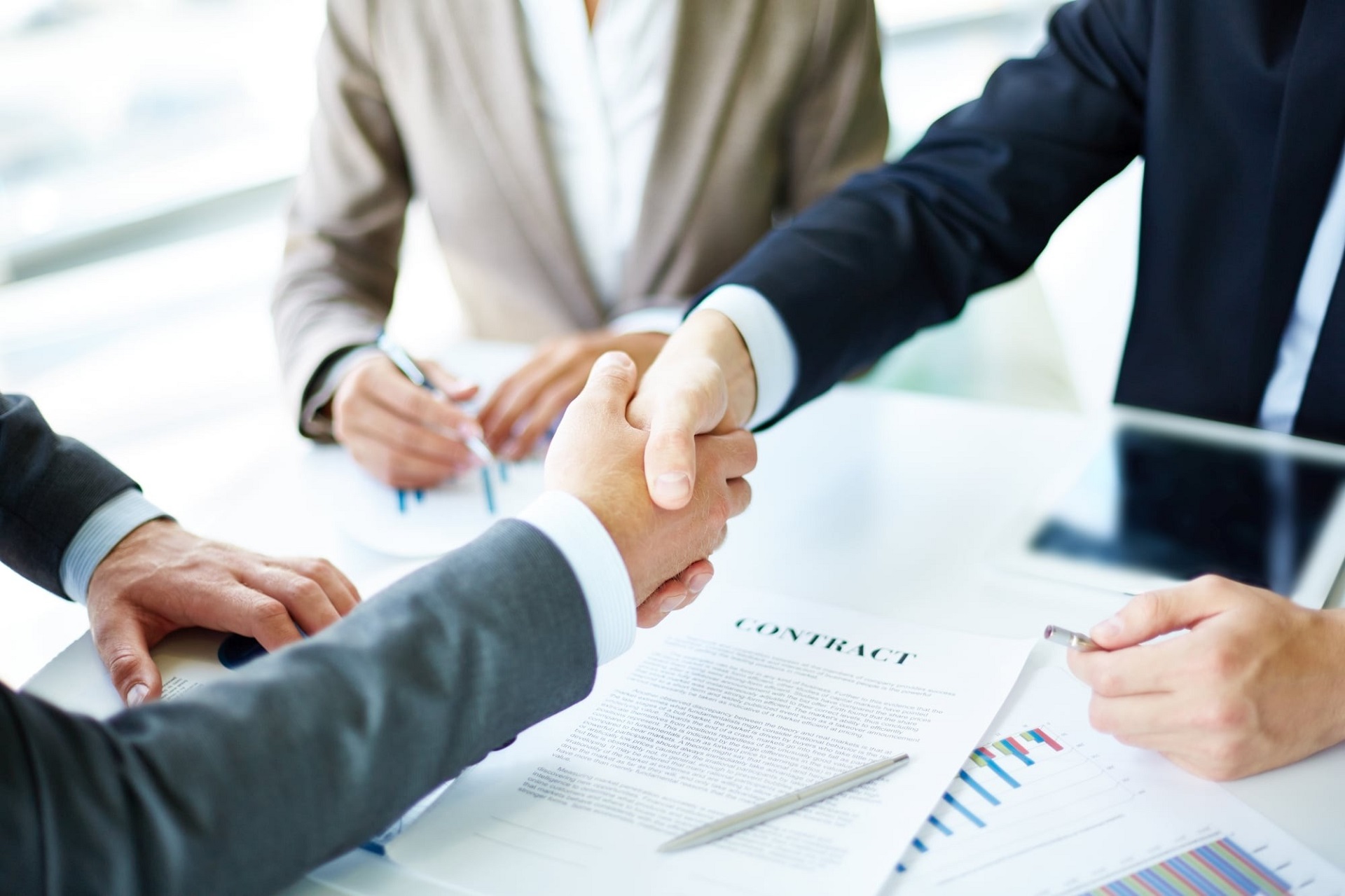 For more details about this service in specific, feel free to have a look at our Lean Six Sigma certification page or contact our team. Finally, schools will choose to go for our course for high school students if they want to bring more opportunities to them, provide amazing tools, and make them have a brighter future professionally. Keep in mind our experts can also help you from here without expecting a fee for it.
Guidance, advice, recommendations, and more, all this can be accessed without having to hire our services and we are more than excited to help you decide the best service for your situation.
Where to Find Us
---
As long as you are located in Nevada, you will not struggle to find us. Our experts are distributed throughout the state and this includes both cities and towns where companies or residents require our LSS services. For more information about our locations and where you can find our services, our 'Locations Page' will be of great use.
And expect to find more about our services and experts on our website as well as when calling or emailing our team. We are here for you and ready to cover all your Lean 6 Sigma needs.
There are so many areas or regions where we offer these services with most of them being cities.
However, if you need any of these services, you need to contact us. The list below comprises the areas where we offer these services.