Nevada Lean Six Sigma Yellow Belt Training and Certification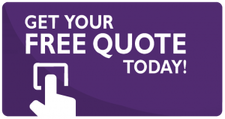 Process improvement methodologies take time to learn and most people will need to start with the basics and introductory elements in order to build a good base and knowledge to continue with the advanced details. For Lean Six Sigma, a yellow belt represents this level and initiation. Most companies in Nevada are interested in LSS as a way to boost their growth, achieve process improvement but also fulfill other goals established by the methodology itself:
Reduce waste.

Eliminate variations.

Find problems and solve them.

Customer satisfaction.

Retention of customers.

Control over processes and continual improvement.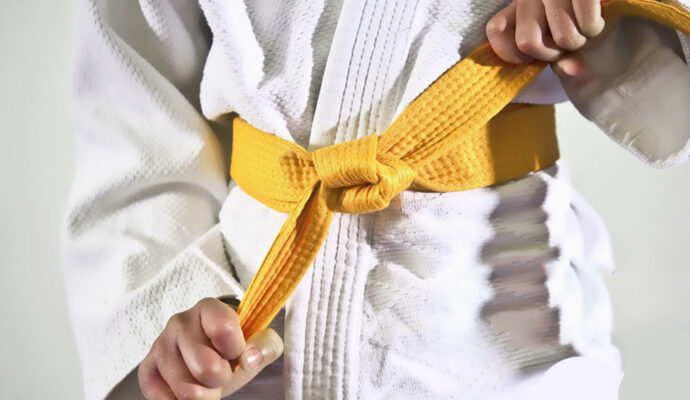 But how can they implement it and obtain all the benefits and results that come from it? organizations have two options:
Hire talent and rely on consultants to implement it.

Develop talent and make sure their workers are properly trained in the methodology.
The second option is quite viable and definitely, one that companies with enough time to integrate Lean Six Sigma should go for. But what does it truly take to develop talent? Experts in Sigma are formed by going through different training options since the methodology is not a general course where you will access all the knowledge.
As we were mentioning before, a yellow belt is an introductory level for anyone interested in LSS and a must if the person has no knowledge about what it is, how it works, and all the principles and concepts. Therefore, companies will need to start from here by making sure the workers they have selected to get trained access the yellow belt training before jumping to other like green or black belts. With this objective and step clear, how is it possible to access training in Nevada?
Several companies and experts are located throughout the state but not all of them are able to deliver the training and services you expect. If you are looking for a safe, reliable, qualified, and experienced company that can offer the best yellow belt training for your workers, Lean Six Sigma Experts of Nevada is proud to be the one you need. Our company has been in this field for over 11 years and the yellow belt is one of the main levels we started to work with. Of course, this includes training since it can only be focused on this.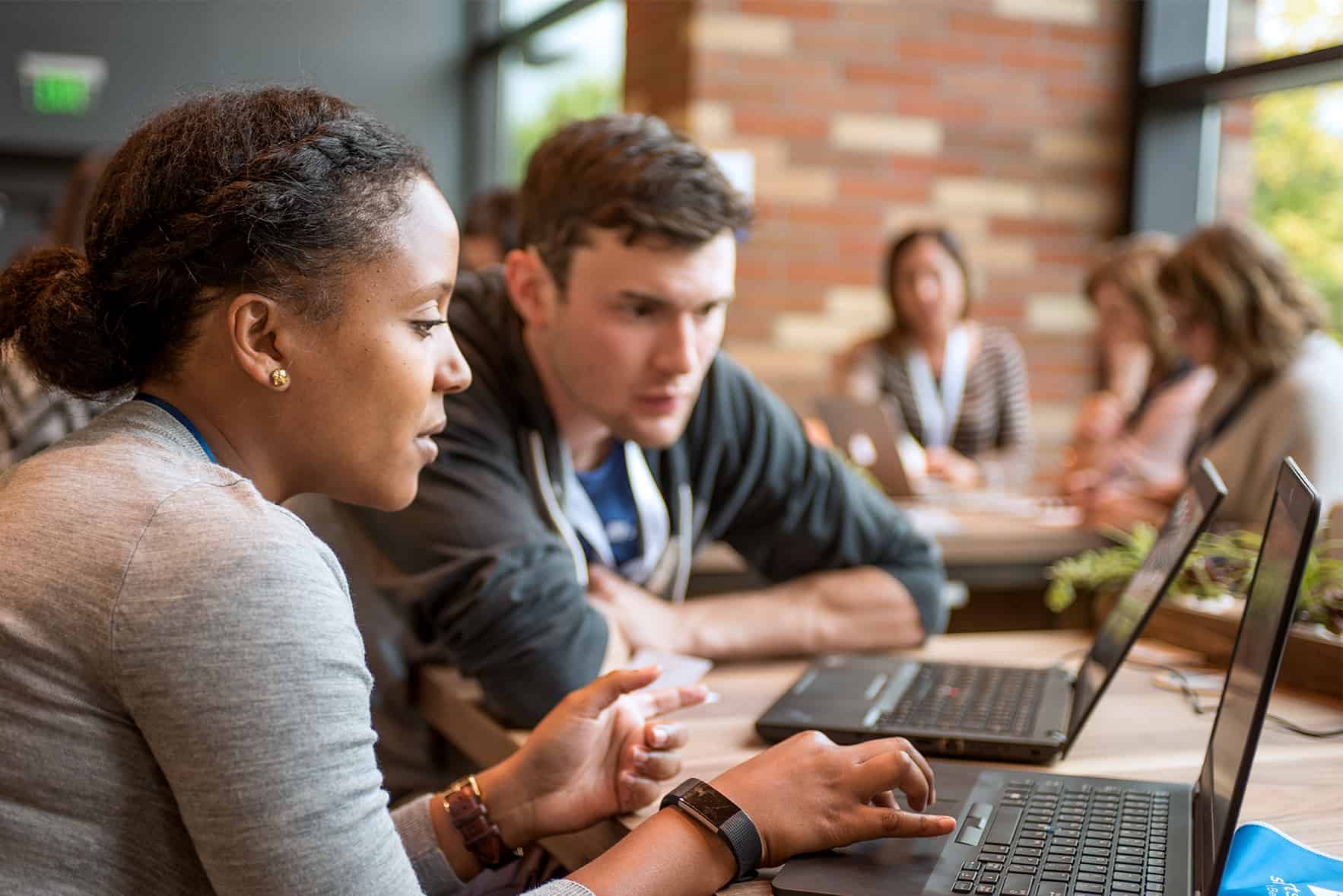 Why Choose Yellow Belt Training Instead of Green or Black?
---
There is no such thing as "the best" belt when it comes to Lean Six Sigma since you have to consider how important is to learn about every topic and aspect each belt includes. However, something is true: a yellow belt is not necessary to get green or black belt training, which means you could jump right into these two belts. Then, why would you decide to invest in a yellow belt when you could just go all-in with the most advanced ones?
In our experience, we have learned the best option when getting trained in this methodology is to follow the progress and correct levels, but this does not mean we will force you to take a yellow belt program if you prefer to jump to the other. As for the reasons we can give you to go for LSS yellow belt, there are several:
Learning the basics helps to complete future belt training faster and without struggles.

You can start working in small roles while getting trained in other belts.

It is easy and fast to complete since the yellow belt only consists of 10 to 15 hours of learning.

The certification in this belt also adds value to your curriculum and opens more doors.

By having a good sense of how Lean Six Sigma works, you will be able to apply for different job positions even without being green or black belt certified.
We always recommend not to underestimate how crucial basic training can be. A green belt—which follows the yellow one—will focus more on how it is implemented instead of teaching you the concepts and principles. You will review these topics, but there will not be a deep explanation about them. Also, the yellow belt is not only about knowing what is Lean Six Sigma but also developing skills and acquiring knowledge in data collecting and measuring projects and processes. There is a lot to learn and we promise you it will not be a waste of your time.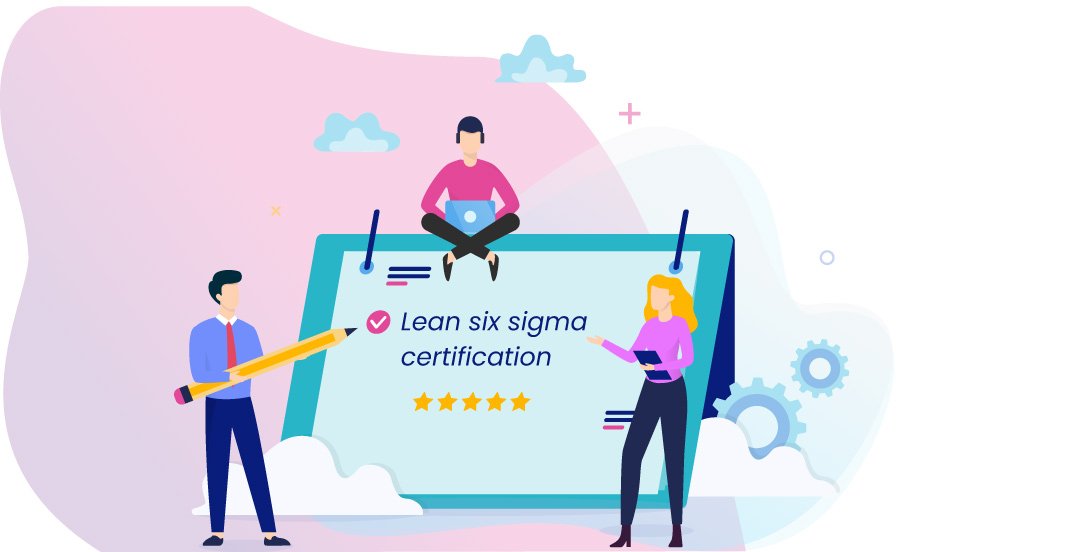 Can You Work for an LSS Team as A Yellow Belt?
---
As we mentioned before, you can fulfill small roles. While other belts will take care of leadership roles, you still can have an important task is collecting data or measuring projects and how efficient they are for the company implementing them. Yellow belts can work in reporting project issues and assisting green or black belts in tasks that include statistics.
You might have small roles, but they are just as important as any other member of the team due to how time-consuming and crucial they are to make decisions about what to do next for the methodology and company. Therefore, the short answer is yes, you can work for an LSS team in any industry. You can think about working in other positions as well since learning Six Sigma to a yellow belt level allows you to add more skills and value to yourself as a professional.
This opens more doors, career options, work opportunities, and it may be what you were looking for all this time, and it only took between 10 to 20 hours.
Get Yellow Belt Training Today
Our team at Lean Six Sigma Experts of Nevada is excited to start your training either online or in-person to make sure you are getting introduced and starting to obtain all the benefits from adding LSS to the methodologies you can handle. Once a client or person completes this training, be it someone from a company or individual who wanted to know more, a certification option will be available.
You can learn more about the outline of our LSS training and certification when contacting our team via email, call, or visit us in the nearest office.
There are so many areas or regions where we offer these services with most of them being cities.
However, if you need any of these services, you need to contact us. The list below comprises the areas where we offer these services.