Lean Six Sigma Curriculum For Nevada High School Students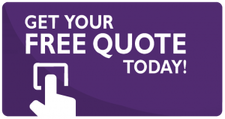 Adding value and experience to a curriculum is tough when you are just a high school student since experience is not something you usually access, especially if you are trying to obtain it in a specific field or area. As a result, learning new methodologies like Lean Six Sigma is a great deal. But why would you invest time in learning LSS when it is clearly a methodology that can be integrated into companies only?
There is a lot of value in knowing about it beyond the fact that it can be implemented in a company. Any expert or individual that gets introduced learns what it is and how it works is of great value for any industry due to the relevance and importance of the methodology in order to accomplish process improvement. To implement Six Sigma, experts must develop a wide range of skills along with obtaining previous knowledge and learn about specific tools and extra methods.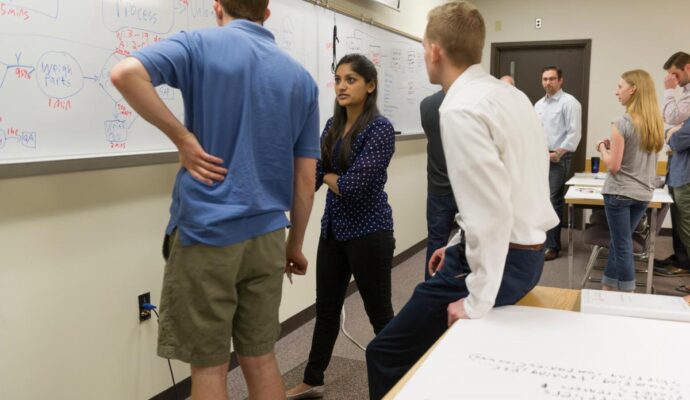 When you focus on a Lean Six Sigma training program for adults or usual workers of a company, you will notice they not only learn but grow professionally and in skills. When you take this and move it onto high school students, you can boost their skills and capabilities with the right training and allow them to add one valuable methodology that can even get them into a specific job or complete the credits for graduation and bring more college options.
Lean 6 Sigma might seem like a waste of time for some schools, but if you consider it for your students, it will be worth your time and investment as well as theirs. But how can you allow them to access Lean Six Sigma for their curriculums? And is it available for any student you decide to include in the program?
For this program, you need to make sure to find experts in Nevada that offer special training for high school students since it is not the same as the regular one. At Lean Six Sigma Experts of Nevada, we have been working with students for over 5 years now. It was not part of our main services during our first years, but we made sure to include it as soon as our experts could handle the preparation and training for schools.
Therefore, you can rely on us if you are interested in opening this option and as for who can access it, that is usually up to you and the students. However, it is necessary to go in several groups if you have a large number of students wanting to take the opportunity.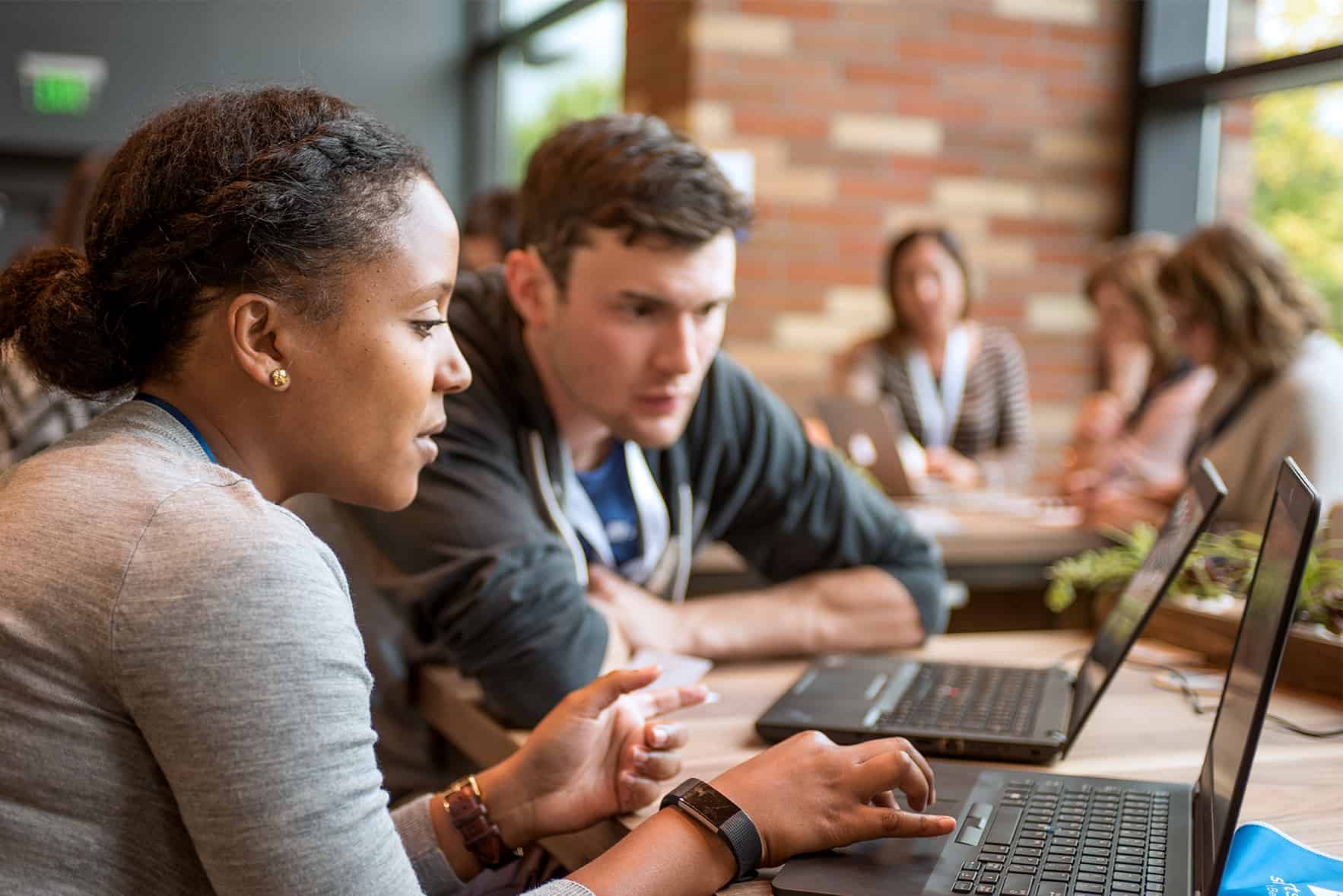 What Do Students learn with Lean 6 Sigma?
---
The course we offer to them is divided into two options and based on two of the main belts (levels) in Six Sigma: yellow and green belts. The yellow belt is known as the introductory level for LSS since it focuses on the basics, structure, terminology, principles, and concepts as well as data collecting. In this case, it is not too different for students since they will get introduced to Sigma, understand what it is about and access new skills like data collecting and knowing how to measure processes and operations.
But besides knowledge, we will strive to help them to know how to work as a team, develop confidence in their skills, and make sure they are more organized, and start developing a problem-solving personality. With that said, we do have more topics around Six Sigma and how they can help them to work in an LSS team in the future. These topics include risk mitigation, regression analysis, and customer requirements as well as satisfaction.
For our green belt, you need to understand first that Lean 6 Sigma is not only about knowledge but also experience, which is difficult to obtain even for workers getting trained in the methodology and those with some time in the field. In the beginning, we mentioned it is hard for high school students to access experience and it remains the same. This is why our green belt training for them is quite different compared to regular courses and training. We do focus on the same topics: DMAIC, Six Sigma tools, SIPOC, Control Charts, Leadership Skills, Problem-Solving, and Team-Based Solutions and Projects.
However, we have added extra ones to make sure we compensate part of the experience they are missing by not working in a company. We also want to point out that high school students will get trained in Six Sigma as a way to boost themselves more than working with the methodology in the future, but it is possible if they decide to find a job position related to Sigma.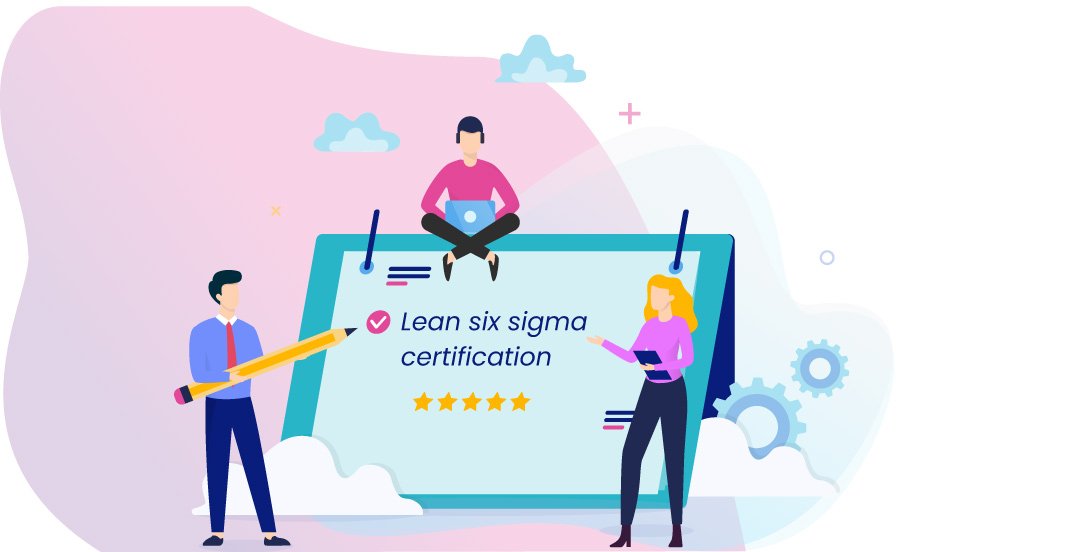 How to Add Lean Six Sigma to A Curriculum
---
Once the LSS course is complete, it will be possible to opt for a certification. To demonstrate understanding and compliance with the methodology to a certain level, high school students will be provided with a certification in any of the two belts—yellow or green—. It depends on the belt level they get trained in and if they take the proper exam before certification. Since we are the ones providing training, we will also make sure to issue the certification once they complete it and pass the exam we have.
However, we might ignore the exam in certain cases according to the understanding and compliance showed by the students during the course. Now, the LSS certification will help them to include the methodology and knowledge in their curriculums and bring all the expected benefits:
More career and college options.

Apply for future job positions.

Opportunity to learn more about Six Sigma in the future—may be a black belt.

Show discipline to certain entities and organizations.
It will not be a problem to include it and make sure your students are able to have value to their curriculums. All it will take is to contact us and request our Lean Six Sigma curriculum for high school students service in order for our team to start delivering the training, which can be accessed online or as an in-person course. Keep in mind our company, Lean Six Sigma Experts of Nevada, offers this service throughout the state. Therefore, it does not matter where you are located and if your students and near or a bit far from our offices.
There are so many areas or regions where we offer these services with most of them being cities.
However, if you need any of these services, you need to contact us. The list below comprises the areas where we offer these services.